Details
At the heart of a private road,
In an old building full of charm, a beautiful apartment of 148.17m² overlooking a garden.
It consists :
an entrance,
a double reception,
a dining room,
a kitchen,
a bedroom with shower room and dressing room
two bedrooms and a bathroom.
Opening onto a large garden facing west
Very rare, in the heart of the shops.
Real estate regulations:
Selling price including agency fees: 3,600,000 euros
Net seller price: 3,461,538 euros
Fees payable by the purchaser: 4% including tax (Commission: 138,462 euros)
Property tax: 1802 euros / year
Carrez law: 148.17 m²
No procedure in progress
DPE: 280 (E) GES: 65 (F)
Mandate n °: 0251
The co-ownership includes 3 lots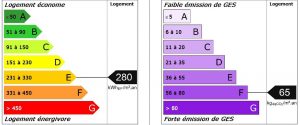 Contact details of the Mediator :
Association MEDIMMOCONSO, 1 Allée du Parc de Mesemena – Building A – CS 25222 to 44505 LA BAULE CEDEX
Registered with the SAINT-NAZAIRE RCS under number 823 553 037.
Mail: contact@medimmoconso.fr
Website: https://medimmoconso.fr
Property type: Apartment
Offer type: Buy
City: 75009
Localization: Rive droite
Number or rooms: 3 false
Areas: 148.17
Superficie du terrain: 66.73 false